Denna gång är texten på engelska - för variationens skull.
Planen dträcker sig fram till att alla ansökan är skickade i december 2017.
Yes!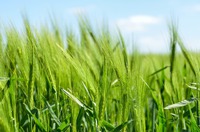 Step 1 (already done): Networking with NGO:s that does not self search money from founders - but has need for money.
Step 2 (Wednesday 18th October 2017): Gather reference group in Medborgarskolan Helsingborg för brainstorming about activities.
Step 3 (October 2017): Plan for activities in Älskade Sverige project.
Step 4 (October/November 2017): Send NGO:s letter of intention to fill in what they can help with - for sponsorship in exchange.
Step 5 (December 2017): Search money from social funds (f ex https://www.leaderskane.se/). Attach letters of intention and reference groups discussion and conclusions.
Step 6 (during 2018): When money raised - start planned projects one by one.
IDEA 1 is integration through discovering together beauty of country you are living in.
IDEA 2 is inspire others with no habit of going in nature. Give them knowledge and self confidence.
IDEA 3 is part time job for 1. project leaders and 2. inspirators.
IDEA 4 is "Nature Heal" movement in Familjen Helsingborg.
3 year project
Target 1: BVC, Vuxenutbildning, Kompisnätet
Target 2: NGO:s with focus on nature
Target 3: Mixed group of inspirators - educate to project leaders
Resources:
People to do activities
Information on paper
Information - digital
Lessons about outdoors
Money for all of that